Bosch is the detective fiction and drama series. Titus Welliver plays the role of Los Angeles Police detective Harry Bosch. The series is available on Amazon Prime. So far, five seasons of Bosch has been released.
Season 1 was released from February 6, 2014, to February 13, 2015. Season 2 was released on March 11, 2016. Season 3 was released on April 21, 2017. Season 4 was released on April 13, 2018. Season 5 was released on April 19, 2019.
The Bosch seasons really got a great response from the audience. Recent season 5 has got excellent feedback too.
Rotten Tomatoes has given Bosch Season 5 rating of 100 percent with the audience ratings of about 96 percent. That is, we can say worth watch season. With this type, great feedbacks audiences are eagerly waiting for next season.
Bosch Season 6 Expectations
This time in Season 6, we can expect that the nominal LAPD detective is now on the hunt for terrorists who have gotten their hands and nasty intentions on some radioactive material and may be planning to set off a bomb in Los Angeles.
So, we can expect that how Harry Bosch able to keep up with them and ready to stop them. Whatever happens one thing for that, this is going to surprise use for sure with more adventures.
Bosch Season 6 Cast
The cast of season 6 besides the main character Titus Welliver as Harry Bosch is going to be Jamie Hector will be back as Detective Jerry Edger, Amy Aquino is going to play a role as Lieutenant Grace Billets, Lance Reddick is likely to be seen as Deputy Chief Irvin Irving, Madison Lintz is going to be regarded as Maddie Bosch and Honey Chandler as Mimi Rogers.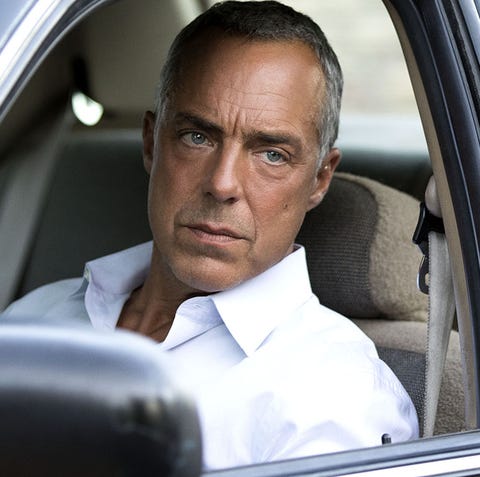 Bosch Season 6 Release Date
The trailer of Bosch Season 6 released recently. Bosch Season 6 is going be released on Amazon Prime on April 17, 2020.
As per the response on Trailer of Bosch Season 6, we can definitely say that the audience is quite excited for season 6 of Bosch.