As we all know that rumors spread so rapidly and one can see the latest rumors about "Angelina Jolie" and "Billy Bob Thornton". All the fans of the 44 years old actress are speculating that she is probably dating Billy Bob Thornton. We all know that Billy Bob Thornton is the ex-husband of Angelina and they earlier dated in 1999. In this time (during 1999), Jolie just started her career in the Hollywood industry.
ANGELINA JOLIE AND BILLY BOB THORNTON BREAKUP
Jolie married to Mr. Billy Bob Thornton in Las Vegas on May 05, 2000. They announced the adoption of a child in March 2002 but suddenly they separated after three months and their divorce was finalized in May 27, 2003. Talking about her separation with Billy Bob Thornton, she stated that, "It took me by surprise, too, because overnight, we totally changed. I think one day we had just nothing in common. And it's scary but….I think it can happen when you get involved and you don't know yourself yet".
On the other side, Thornton felt that as he was 20 years elder to Angelina so their relationship is getting a lot of media attention. He also felt that this media attention was becoming very stressful for them. Maybe that's why Billy Bob Thornton also decided to part ways with Angelina Jolie.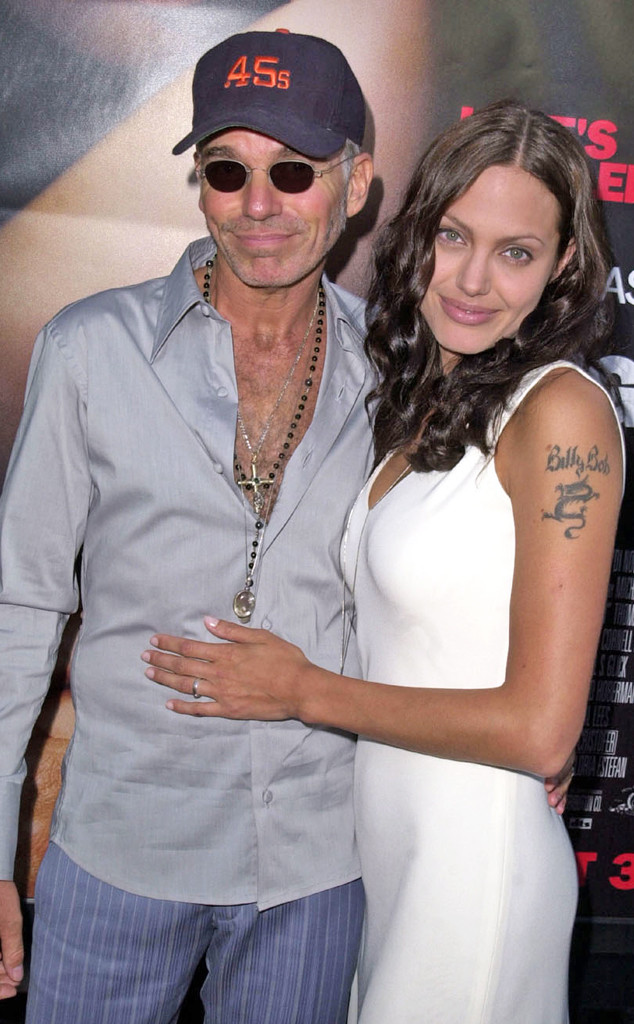 DATING RUMOURS OF ANGELINA JOLIE AND BILLY BOB THORNTON
Many fans of Angelina Jolie and Billy Bob Thornton are speculating that whether they are dating each other or not? This question remains unanswered as nothing is confirmed by either of the celebrities. We can't be sure whether these rumors are true or not because once Angelina Jolie said that her first aim is to raise her kids and looking after her lovely kids.
Actor Billy Bob Thornton also stated that he was a nice friend of Jolie and the split that occurred between them in the past is due to some reasons as they both wanted different things in their life. So, fans can conclude that nothing is confirmed about both of them, and whatever rumors that are there on internet are just rumors. There is no confirmation that they are dating are not. Until Angelina Jolie or Billy Bob Thornton themselves confirmed this rumor as true, we should not believe in all such rumors.