Money Heist was born in Spanish on the screens of Antenna 3, which is a popular channel in Spain. Its first two seasons aired on antenna 3 in Espanol only. But later Netflix picked it up, and since then, the show is increasing its popularity graph exponentially by leaps and bounds.
Money Heist Season 4 now a Netflix Original
Netflix picked it up from Season 3, but launched all seasons in English, on July 19, 2019. Since then, it has become one of the most popular shows on Netflix internationally. Netflix has also admitted to its contribution to growth. Over 34 million people watched Season 3, which was released just 7 months ago.
Netflix presented itself to be one step ahead for this show and proactively announced the renewal of Season 4 with the airing of season 3 in July'19.
Showrunner and creator Alex Pena said, "It was a complicated decision, there were many reasons not to return. On the one hand, it was a short and concluded series about a robbery. On the other hand, the protagonists end up being millionaires, and putting them together for another robbery seemed something remotely impossible, but we realized that this was a band with different characteristics than we see in the stories of perfect robberies."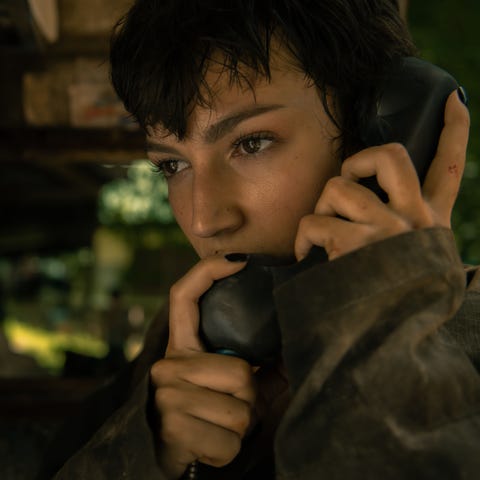 Money Heist Season 4: Is there a trailer?
On the 4th of March, Netflix French provided a hint that trailer for Season 4 will be released on March 5, which is a past date now.
La Casa de Papel partie 4, bande-annonce, demain.

— Netflix France (@NetflixFR) March 4, 2020
And, as Netflix promised, we have the trailer now. It's a big trailer of  2 minutes, 18 seconds.
We can write here about the plot of Season 3, but we don't want to spoil your fun if you haven't watched it yet. Do hurry and watch all seasons because season 4 isn't far.
If you're one who has already watched previous ones, here's what Alex Pena has said for you to help you understand what can be there in Season 4 –
"I think the next season will be a bombshell for many reasons. We came from the third season with a feeling of vertigo, because it was the first one we produced for Netflix, we had used up the first robbery, and we had to show that we could design a new one with more adrenaline and strength. I think we were so worried about that we got a lot of rhythm and milestones. In this fourth season, what we propose is to stop a little, lower the piston to be able to dramatically savor some characters, and then return to hit a burst in a part of the middle of the season. It is a very special season to be able to taste it and with very powerful bombs. "
Money Heist Season 4 Release Date
As announced by Alex Pena during S3 airing that Season 4 will be hitting the screens on April 3, 2020. It's a count of only 27 days from today.
La Casa de Papel / Money Heist returns with Part 4 on April 3 pic.twitter.com/wIbepk4tyo

— Queue (@netflixqueue) December 8, 2019
https://heraldjournalism.com/2020/03/10/major-update-la-casa-de-papel-aka-money-heist-season-4-april-release-date-confirmed-berlin-returning-plot-more-details/