It is a sequel movie, i.e., it is a second part of the movie which was released earlier named- 'Kissing Booth'. It is a romantic comedy movie that was aired on Netflix at first in the year 2018. It is based on the novel named same as 'Kissing Booth' written by Beth Reckless Wattpad. The director of the movie is Vince Marcello. It has received many negative reviews from critics, according to which, the storyline and themes of the show have been misogynistic and clichéd.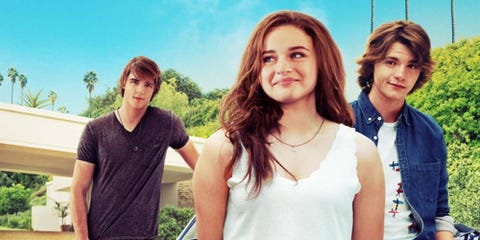 The Kissing Booth 2: Plot & Expectations
We can expect that the sequel will begin from the same point, where it had left earlier in the last part. In the first part of the movie, both Elle and Noah are going to abide by their decision of staying in a long-distance relationship. As it was seen in the last part that Elle was not sure about if they will stay together or not. So, it will be seen in this sequel. There are one more expectations to see the Dance Revolution caution to ramp up in this part, which gave King tendonitis in her elbow. To know more about it, you can either wait till it releases or you can go through the book named the same as a sequel.
The Kissing Booth 2: Cast
The casts which have been confirmed till now are listed here-
Joey King as Shelley "Elle" Evans
Jacob Elordi as Noah Flynn
Maisie Richardson-Sellers
Meganne Young as Rachel
Carson White as Brad Evans
Molly Ringwald as Mrs. Flynn
Taylor Perez as Marco
Joel Courtney as Lee Flynn
Bianca Bosch as Olivia
Jessica Sutton as Mia, and
Zandile-Izandi Madliwa as Gwyneth
The Kissing Booth 2: Release Updates
It was revealed on Netflix, on February 14, 2019, that the second part of this picture named 'Kissing Booth- Going the Distance' is going to launch soon. Its shooting was started in June 2019 and finished in October 2019. So, as per our assumptions, it is expected to be released in May 2020. But, there is no official information about it. Only a teaser was posted by Netflix on Instagram.