The Society is a Netflix Original show, which is a teen drama that released in 2019. It is created by Executive Producers Christopher Keyser and Marc Webb.
The show's story is somewhat different but not unique. It resembles mildly with another Netflix Original 'The I-Land' in which 10 people are stuck on an I-land and have to find their way back to the real world.
The Society received a lot of fan following and accolades from the critics. Rotten tomatoes have rated it 86%, IMDb 7/10, and Common Sense Media 3/5 although the show hasn't had the best ratings, but managed to pull off a great viewership.
Thanks to the high numbers, the show is now coming back for Season 2, and fans are waiting to know the fate of the people stuck in West Ham.
Before we learn what all we have in the basket for The Society Season 2, let us take a quick recap at the story and cast of season 1.
The Society Season 2 plot and cast
A group of teenagers goes on a school trip, but unfortunately, it gets canceled before starting. The group returns to the hometown West Ham, Connecticut, and finds that all the people and habitat are gone.
Also, the town is surrounded by a thick and dense forest, escaping, which is next to impossible. They disconnect from the outside world and, thus, start to panic. The story takes us to their lives and struggles with a handful of resources to find their way out of this parallel world and return to their homes of the real world.
It is better to watch the show to understand the relationships between all characters and their complexity. Watch Season 1 here on Netflix.
Now that we know what the show is about and who's in it let's talk about The Society Season 2.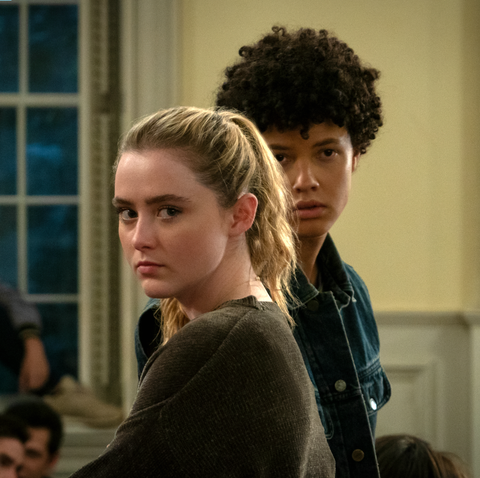 All about The Society Season 2
The filming for The Society Season 2 has already started. However, there's no further date about when exactly we will witness it on screens. Following the tradition created from Season 1, we can expect its arrival somewhere between May 2020 end to July 2020 mid. Till then, keep holding your nerves.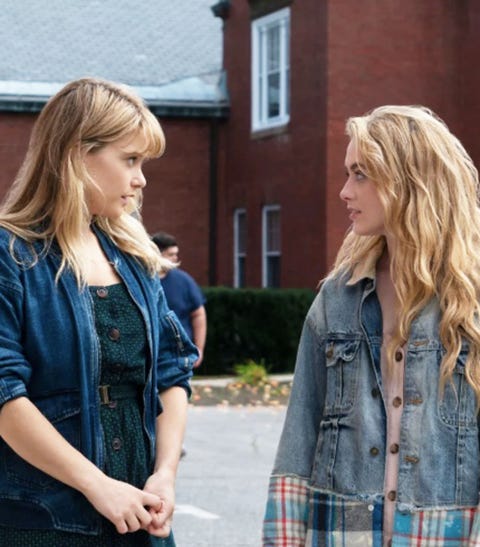 The Society Season 2 Expected Cast
Most of the cast will surely return for Season 2 except a few. We won't be seeing Cassandra and Dewey. Cassandra was murdered by Dewey and got executed, so the characters don't exist anymore in the story. But, who knows, it's a parallel world (Alternate reality), so anything and everything can happen. May be characters don't die in this alternate world and start from scratch. The show is full of 'Maybe – May not be' roller coaster turns.
However, Mr. Pfeiffer, who drove the teens to the supposedly canceled school trip, will hopefully make a comeback in The Society Season 2.
Protagonist Newton said about her character, "It's really rare to find characters that aren't stereotypes for teenagers, and I feel like Chris Keyser had it all on the page. I thought that this character was going to be difficult for me to play. She's very dark, and what she goes through is so difficult for me to even understand that I had to do a lot of research…I thought it would be fun to do something different. I had just done some comedy and Blockers, and I wanted to try and create this character and see if I can do it."
The Society Season 2 Plot: What will happen in The Society Season 2?
There are many unanswered questions about Season 2. The initial scenes displayed the regular world of West Ham with the absence of all the leading teenagers. A wall read, "We remember them." But no one is clear what exactly that means, and it never re-appeared in Season 1. Surely, it will be a major point for Season 2.
There are 2 major questions – Firstly, will the teenagers ever get back to their real-world homes out of the parallel world? Secondly, what caused their disappearance, and what brought them to this world? It is a wild guess, but there's surely some relation of this world with the school trip, either bus or the destination they were headed to. We will witness that in season 2.
Also, we will see more development on the relationship and rivalry status between the different groups that got created due to the differences in the way of working and opinions. Let's hold our nerves and witness all these questions' answers in Season 2. We hope it will be a much bigger blast than Season 1.
The Society Season 2 Fate: Words from Creator Keyser 
Meanwhile, creator Keyser spoke to METRO saying, "Ali brought in the question of what happens to your political position regardless of the other world, and whether people believed or didn't believe that Ali and Casandra working were actually doing the right thing, or whether they were autocrats in their own right. But they didn't take revenge on their enemies. Now we're getting to the part where people are beginning to actually punish people who disagree with them, and that's a real risk.
What will happen, we don't know… I promise you that if this goes on long enough, these will not be the final answers to how power is exercised. It's a fluid thing.
We don't have it all worked out, but we have lots of ideas about where we want to go. We're on our own personal cliffhanger right now.
I think that it's a large cast, no one comes in from the outside, those alliances and power-sharing all shift and there are lots of places to go. In some ways, the whole world is open to us; these kids are in their own world. I don't just mean the politics of it, but the relationships, all of that stuff.
We're reliant on audience demand, but we're ready to provide that. We also have an end in mind; we know where we want to go to."