One of the darkest, gloomy, slow-paced thriller series Peaky Blinders Season 6 is on its way . The fifth season took fans through a roller coaster of emotions, thrills, ups, and downs of suspense all throughout the season.
Peaky Blinders Season 6 All News
Season 5 ended with an epic finale, and fans are desperately sticking their eyes to the screen for next season.
Production house and direction understand the emotions of fans pretty well. And director Anthony Byrne has said that he'll soon make himself available for Peaky Blinders Season 6 and he'll be the first one.
Here's what he exactly said to GQ-
"Steve [Knight, writer] sent me a really great email saying this was the best it's ever been, and he couldn't believe the rushes he was seeing. Cillian Murphy started talking to me about it. We had a great relationship, and he clearly liked what I was doing. Then Steve was on set and asked me officially. I really had to think about it because it's a massive commitment to make, but it felt like this series is part one of two. I think the previous series had very definite endings, whereas I think this series doesn't end that way. So I felt more and more that I wanted to come back and finish this."
"I'm reading the scripts at the moment, which Steven is writing. I start properly on series six in early November. Then we start shooting early next year, is the plan."
As per Production news agency 'Product Week,' shooting is likely to begin from February 11, 2020, in Scotland and Liverpool.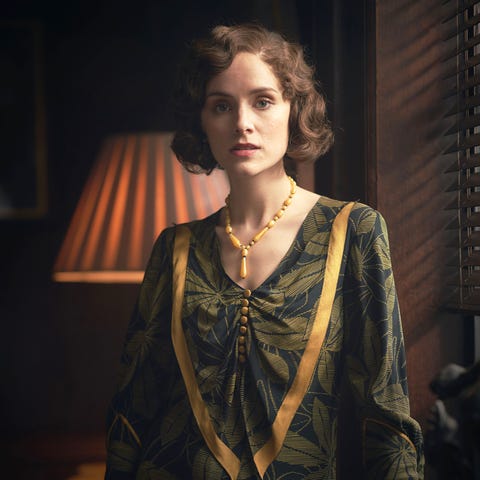 Peaky Blinders Season 6 Possible Plot revelation 
Byrne took the news to Instagram, revealing a glance of the script in the post. It says "Series VI – EPISODE ONE – "Black Day."
There's a lot that Anthony Byrne told about the possible plot of Season 6, as he earlier said he knows the script. He revealed many things in Podcast with BBC. Listen here.
Peaky Blinders Season 6 Release Date
Season 5 has already aired on BBC, and it is going to be aired from April 22 on Netflix.
Since shooting supposedly starts in February, we can assume that it will take 7-8 months, including production and post-production works. Considering all aspects, including the window available on BBC, we can expect it to air on the BBC by the end of 2020 or the start of 2021.
If Peaky Blinders Season 6 will follow the same pattern as Season 5, we can probably see it on Netflix in April 2021.