As the show ended with a high viewer rating, fans are eagerly waiting for Good Manager Season 2. Good Manager aired from January 25, 2017, to Match 30, 2017. So, fans have been waiting for over three years for news after this 20-episode Korean drama ended. As a result, there is a lot of speculation about the second season of this show. So, here's everything we know that we think you should know. 
Good Manager Season 2 Story
The story revolves around Kim Sung Ryong, a skilled accountant who works for gangsters. He manages to get into a company called TQ at the middle management level. He aims to embezzle money from the company.
However, as he gets involved in the office and gets to know people, he sees all the wrong. He realizes that he wants to fight corporate corruption and fight for the rights of employees. So, his original mission gets swapped for this new one. We expect the second season to carry on from where the first left off.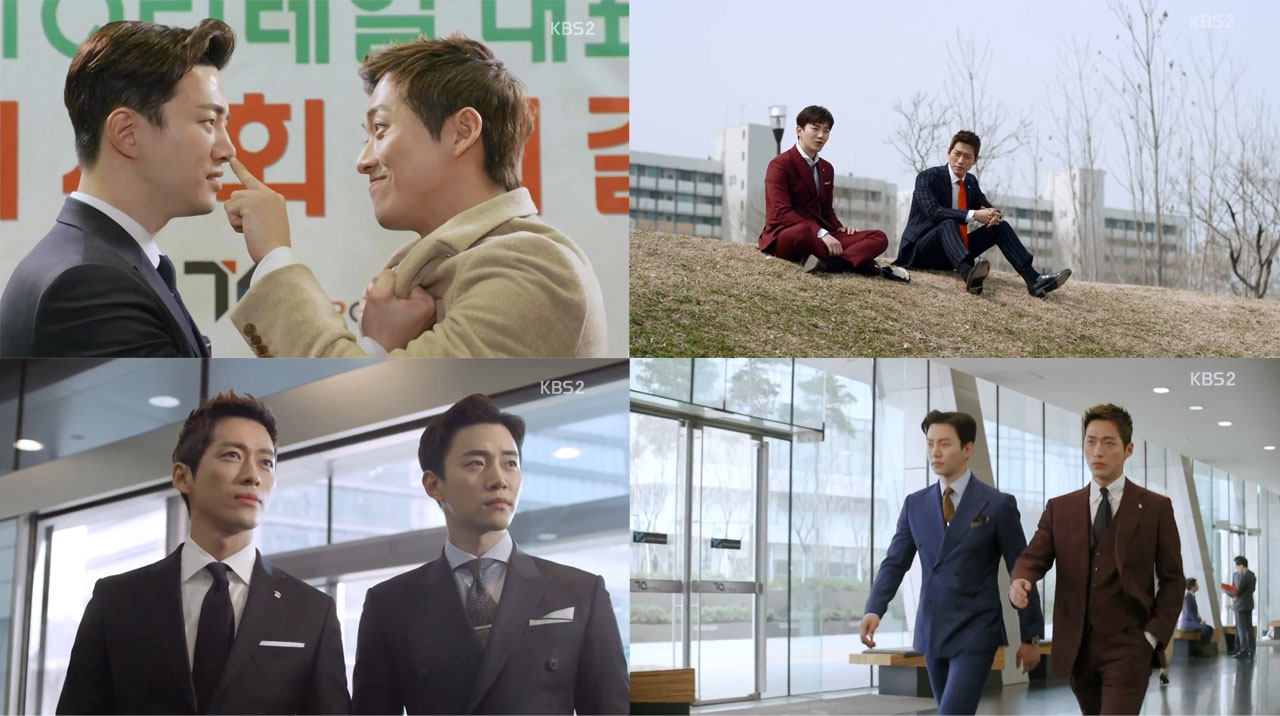 Good Manager Season 2 Cast & Crew
This Korean drama has an excellent cast and crew, which makes it a success. It has two directors, Lee Jae Hoon, and Choi Yoon Suk, with the writing credit going to Park Jae Bum. Apart from them, this KBS drama has an excellent cast that brings it to life. The main cast can be seen below.
Namkoong Min as Kim Sun Ryong

Nam Sang Mi as Yoon Ha Kyung

Lee Jun Ho as Seo Yul

Jung Hye Sung as Hong Ga Eun
We expect the cast to remain the same with changes in supporting roles depending on the story's changes.
Where To Watch Good Manager Season 2 
laughing so much omg i can't wait for more scenes of the two of them together! #ChiefKim pic.twitter.com/8STMxa0IVB

— del (@sageuks) October 12, 2020
The show aired on KBS2 to a large number of viewers, which is what led to its popularity. It was also broadcasted in many countries. The latest of these was in the Philippines. The show has been airing on 'Heart Of Asia' since August 17, 2020. So, the fan following is still prominent. Apart from that, the first season is available for viewing on Netflix, Viki, and Kocowa. We expect the second season to follow a similar pattern in terms of broadcasting. 
Good Manager Season 2 Release Date
Unfortunately, KBS has not given an official release date for Good Manager Season 2 yet. Even though there isn't news yet, it doesn't mean that there won't be news in the future. Korean dramas are known for only having one season. However, one of the show producers once mentioned in an interview that a second season is possible. So, viewers mustn't give up hope yet. We expect an announcement in 2023 or 2024 the way things are going. Once there is more information, we will definitely let you know. 
Good Manager Season 2 Trailer
Sadly, there is no official trailer for the second season as a result of no official announcement. However, if and when there is a new trailer, we will update you on it. The trailer for the first season is below, so you can get an idea of what the show is about. 
For more news and updates, keep coming back to Herald Journalism.