Kiernan Shipkha is back with her bold avatar of a half-witch and half-human, SABRINA. The Chilling Adventures of Sabrina Season 4 will take this mystical high school teen to the realms of the underworld.
Part 2 of SABRINA ended at a cliffhanger where her boyfriend Nick sacrifices himself to hell to defeat Lucifer (which turns out to be the father of Sabrina). Is Part 3  Sabrina seems to have a plan to save her boyfriend and also to save the throne of the afterworld which she belongs to her family?
The music video released by Netflix on its Instagram handle had many loose ends for the audience to ponder upon. Even the trailer of this adventure-packed series looked more promising than ever.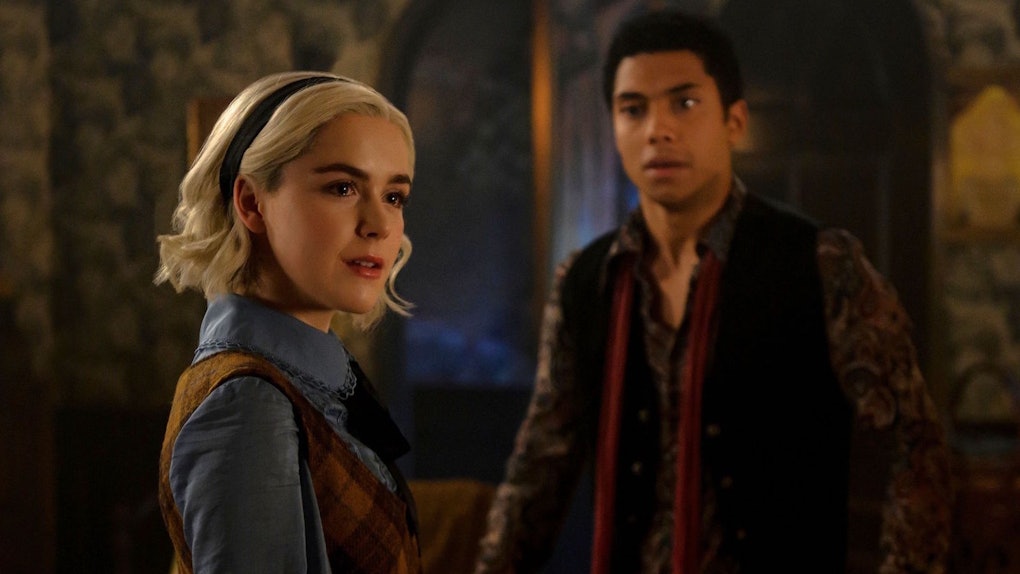 Apart from the jokes of Sabrina and her gang (Harvey, Rosalind, and Theo) and some other prominent characters like Lilith, Aunt Zelda, Prudence, Ambrose, etc. people are waiting for a new villain to keep their minds engaged and their hearts in a turpitude stage. There are some concrete speculations (the handsome prince of Caliban) buzzing in the spoiler era, but the fans of SABRINA are accepting a denial approach to this.
Familiar Faces like Chance Perdomo, Michelle Gomez, Tati Gabrielle, Ross Lynch, and many others will have to share their fan base with some new faces. Viewers around the world will be introduced to three new characters, Sam Corlett is set to play the role of Caliban, Skye P. Marshall will star as Mambo Marie, and Jonathan Whitesell will appear as Robin.
'Chilling Adventures of Sabrina' Part 3 is to be released on January 24th on Netflix.