Elite is a Netflix, Spanish thriller drama series. This is one of the most popular series among teenagers. Two seasons of the series have already been out on Netflix; both seasons got a massive response from the viewers. Both of these seasons were full of suspense by which it became more successful and recognizable among the audience. After the ending of season 2, the fans were desperate for season 3 to be released. And here is Elite with its new season 3; the details for the same have been given in this article below.
Elite Season 3: Plot
The story is all about friendship and relationship, and the problems related to it and how they faced them. There are three friends in the story; all of them get a scholarship to study in a wealthy school in Spain. They get admission there, and in the beginning, it took them a lot of time to adjust themselves with wealthy students. But, after some time, they became familiar with that environment and started creating different relationships there.
In this, there were a lot of arguments going among them about- lifestyles, sexual attraction, and envy, which resulted in the murder of Marina, a student of the same school. After a lot of inquiry, Samuel and Guzman found that the Polo is a killer. But in last season they were not able to prove it. Thus, the murderer is still away from the hands of the police. It is expected to be confirmed in the next season.
Elite Season 3: Cast
The cast who are returning for next season are-
Samuel (Itzan Escamilla)
Christian (Miguel Herrán)
Nano (Jamie Lorente Lopez)
Guzmán (Miguel Bernardeau)
Lu (Danna Paola)
Nadia (Mina El Hammani)
Carla (Ester Expósito)
Polo (Álvaro Rico)
Ander (Arón Piper)
Omar (Omar Ayuso)
Along with new cast members:
Cayetana (Georgina Amros)
Rebeca (Claudalia Salas)
Valerio (Jorge Lopez)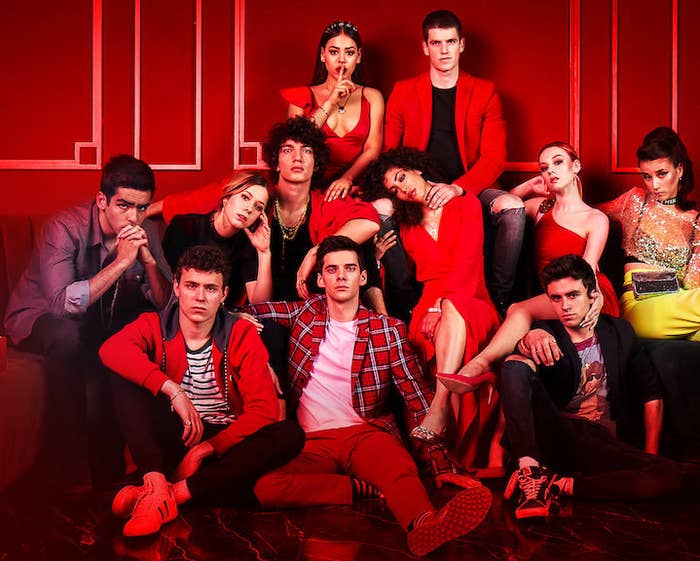 Elite Season 3: Release Date
The trailer for this season has already aired. Last year, Diego Avalos, director of the series, announced the coming of season 3 in August. Talking about the release of the other two seasons, which were released before. Both seasons were published in the fall season. The first season was aired on 5th October 2018, and the second season was on 6th September 2019. According to Netflix, season 3 has already arrived on Netflix on March 11, 2020.