Jurassic World! Since childhood, we all have been fond of those massive and dangerous dinosaurs. Some find them cute too. Jurassic movies have played a major role in lives by creating nostalgia. So, far we have seen the new Jurassic World in 2 parts – Jurassic World and Jurassic World: Fallen Kingdom.
Jurassic World 3: Official announcement
Jurassic Park's director Steven Speilberg has officially announced the coming of Jurassic World 3. Let's just assume the name for this article.
The team hasn't even released the name yet. We are not sure what will be the actual title. However, earlier, Arcadia was supposed to be the name, based on the ship that carried dinosaurs (Greek mythology).
Colin Trevorrow will direct the movie (JW 2015 director), and Emily Carmichael will write the plot and screenplay. About the upcoming, director Colin Treverrow said, "Celebration of everything that has existed in the franchise up until now."
Jurassic World 3 Cast
Once again, Chris Pratt and Bryce Howard will play their character in their quest for the survival of the gigantic species. Also, other players from the Fallen Kingdom will also appear in the movie, as director Trevorrow confirmed on the red carpet. Just in case if you're not aware, JW: the Fallen Kingdom released in 2018. It is a sequel to the first part.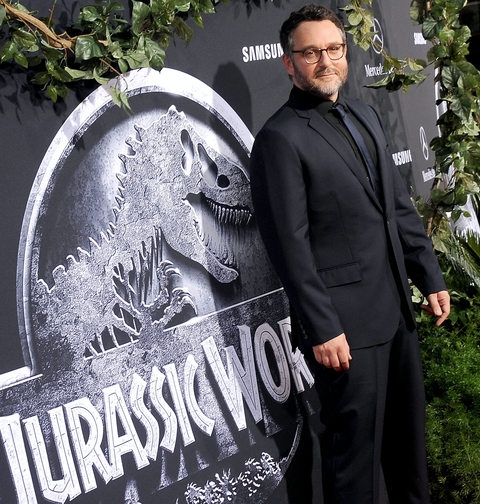 However, the JW team is recently hiring many new actors and characters to fill in for quick-short roles like a fisherman, driver, etc. The team has fallen short of cast members, and the director is hopeful to complete the work in time, despite the shortage.
Story
In a recent quick interview with Entertainment Weekly, Trevorrow said, "If I could contextualize each film, I would say Jurassic World was an action-adventure, the Fallen Kingdom is kind of a horror suspense film, and Jurassic World 3 will be a science thriller in the same way that Jurassic Park was."
From his statement, it is not wrong to call the threequel as a spin-off of the original 1993 Jurassic Park.
There isn't much surety whether it will be a continuation of Fallen Kingdom (with the nostalgia and spice of Jurassic Park), or it will be a combination of JW and its sequel. However, the director said that it won't be a war between Humans and Dinosaurs.
Release Date
Following the tradition of releasing the previous 2 films in June with a massive success rate, threequel will hit the screens on June 11, 2021. Traditional prediction says the first trailer is coming in December 2020 and second in April 2021.