Fans of Rami Malek are eagerly waiting for the fifth season of his most popular show, The Robot. But will there be a fifth season? Scroll below to know every detail about it.
The show revolves around genres like drama, techno-thriller, and psychological thriller. The first season of this American television series was released on June 24, 2015, and was widely loved by people all over the world. As a result, three more seasons of the show were released of it. Rami Malek, the actor who plays the role of the protagonist, Elliot Alderson, even won the award for Outstanding Lead Actor in a Drama Series.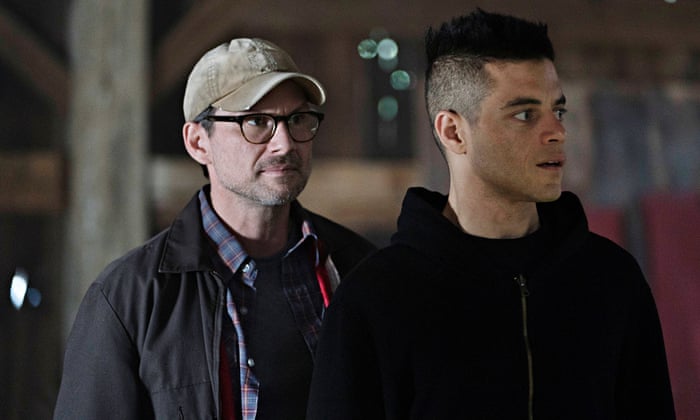 What Is The Plot Of 'Mr. Robot'?
The plot of The Robot revolves around Elliot Alderson, who is a cybersecurity engineer and works for a New York-based cybersecurity company. But things are not so good for him when it comes to his mental health. He suffers from anxiety, depression, and dissociative identity disorder, which make his daily life a struggle. His way of being connected with people is by hacking them. His life takes a new turn when he is hired by a shady Mr. Robot, who leads a secret society for hackers, called the community. The organization aims to destroy data related to consumer debt.
You can watch all the four seasons of The Robot on Amazon Prime.
Mr. Robot Season 5: Is It Coming?
Well, we come as bearers of sad news for all the fans of The Robot, the show still stands officially canceled. The Robot season 4 was released on October 6, 2019. The makers of the show confirmed that season 4 was the final season of the show.
Sam Esmail, the creator of the popular series, said, "Since Day 1, I've been building toward one conclusion — and in breaking the next season of Mr. Robot, I have decided that conclusion is finally here."
Rumour has it that one of the reasons why the show was not renewed for a fifth season is that Malek, the lead of the show, was busy with other projects. Well, we can agree that Malek was the heart and soul of the show, and no actor can replace him when it comes to playing the role of Elliot.