Thanks to the show 'To all the Boys I've loved before' that we know Noah Centineo very well. And the killer combination of his handsomeness and decency, he justifies the nickname "The Internet's Boyfriend."
With the new season launching 'To all the Boys P.S., I Still Love You,' just on Feb 12, 2020, the actor is again in the limelight. But this time, it's not because of the show. It is due to an interview with Harper's Bazaar; he admitted and spoke about the dark times of his life.
https://www.instagram.com/p/B8bZuM2JhAU/?utm_source=ig_embed
Noah Centineo "Dark Times"
Speaking about his dark times, he said, "take Molly and talk for five hours and like get to the bottom of some really deep philosophical, existential questions." He quoted this as his favorite past time during those dark days.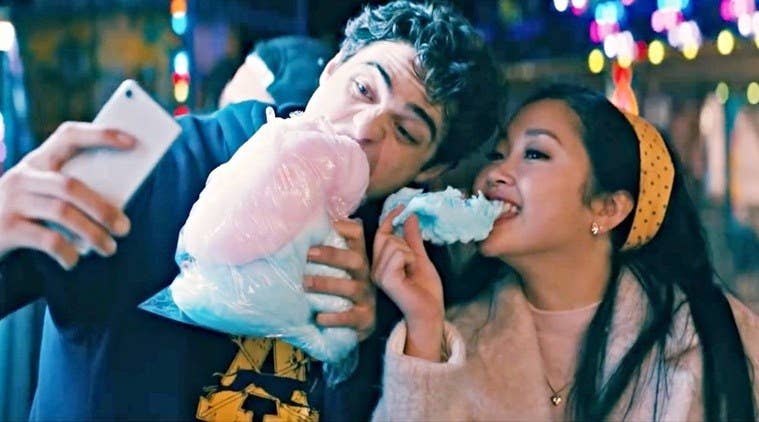 When asked about the types of drugs that he tried, he answered, "Everything. There wasn't really much; I wouldn't do. I never ever injected anything, which is good. I smoked a lot of things. I was really upset, man. It was a really dark time in my life."
Teenage: Dots connected
Before this, it never happened that he ever spoke about his past, but this time. He moved with his mother at the age of 15 when he faced the divorce of his parents. He stayed with his mother while his sister stayed with his father in Florida. He stayed with his mom for 2 years, and he moved out at 17. He spent the next 4 years on couch surfing and struggling to build his acting career. That's where his drug habit started.
It's been 2 years now, and he is sober, douce, and levelheaded. He dropped off drugs just a day before his birthday. He is now focusing on his career with almighty's grace, and habits seem to be pretty impressive. About his habits, he said, "I like baths. I like meditation. I like journaling," he said in the interview. "I hold myself very accountable, but I can talk myself off of ledges too. And that's a strong thing."
Noah is Sober now
He also explained that whenever he is now tensed or feels low, he screams and talks to himself at times. That helps!
He is up against the dark times now and isn't afraid anymore to accept and take ownership of his actions. He is now a balanced personality in an appreciable manner. Notably, he is also dating the sports model Alexis Ren, and it's going really well.
https://www.instagram.com/p/B7UujyeJkO5/?utm_source=ig_embed
P.S. To all the boys P.S. I love you, had got on the screens just yesterday. Go watch now.