Star Trek: Picard Season 2, an American television series produced by CBS Television Studios is serving as showrunner. The eight series in the Star Trek Franchise was released in 2020 as a part of Kurtzman's expansion. Star Trek: Picard delves back into the past of Patrick Stewart's Starfleet Captain in his twilight years, reframing it ironically. With season one being a hit, Star Trek: Picard Season 2 was on the cards, gratefully. Season 1 being full of intriguing and mysterious scenes, kept us on our toes until it clocked out on the 10th episode. And now we wait for Star Trek's greatest captain to return with a stellar performance and here is everything we know about it.
Release Date of Star Trek: Picard Season 2
Given the industry-wide delays, the television is facing, it is quite certain that the estimation of the release should befall delay too. Earlier it was expected for Star Trek: Picard Season 2 to be released by late 2020 or early 2021 but now we can expect for it to be a bit later in 2021.
The filming of the same which was scheduled to begin in June was impacted by the global pandemic was postponed fall. However, according to the outlet, season 2 will begin its filming from January of 2021. No official release date has been announced and, likely, it would not for the time being.
The Storyline!
After 14 long years pass since the retirement of Jean-Luc Picard from Starfleet, it is already the end of the 24th Century. Living a quiet life on his vineyard in Chateau Picard. Past events still haunting and lurking in his dreams, he is sought out by a stranger. A young mysterious woman named Dahj, who seeks help. A series of unprecedented events that leads to a Galactic Conspiracy, Picard must face unnerving questions and face those challenges head-on.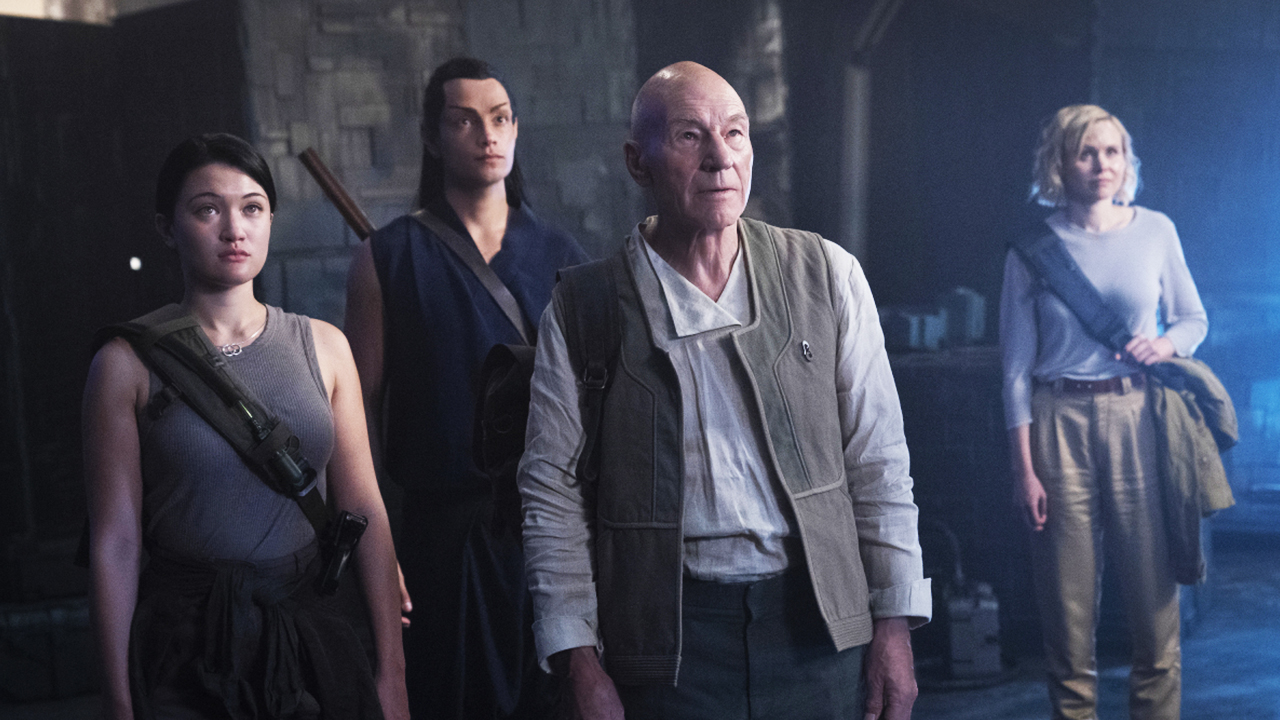 There is no confirmation of what the plot of season 2 might hold, but it is known that it will be more personal. According to the co-creator of the series, season 2 will spend more time fleshing out its characters. Michael Chabon, the co-creator of the series stated in an interview,
 "It's about letting people's identities emerge. I think we'll have more time for that in the second season than we've had in the first season. We just had so many characters and so much story to tell in this first season, that a lot of the sort of more personal aspects of things – including again, like people's families, and all that stuff – just all got sort of left."

Who can we expect in Season 2?
Patrick Stewart – Jean-Luc Picard
Isa Briones – Soji Asha
Santiago Cabrera – Cristobal "Chris" Rios
Michelle Hurd – Raffi Musiker
Harry Treadaway – Narek
Evan Evagora – Elnor
It's quite clear that Picard will return for Star Trek: Picard Season 2 because he already teased that he is committed to the spin-off and would be around for three years. While there is no prior knowledge as to whether there will be any new characters, Whoopi Goldberg will certainly return in the role of Guinan.
THIS IS EVERYTHING #startrekpicard #startrekpicardseason2 https://t.co/NyHV0Nc1UI

— Anthony Maxwell (@WellMax81) January 22, 2020
The Trailer
There's so much trailer of season 2 yet but keep checking us for new updates.
Until we come back with More Updates about this Series, you can check Jojo Part 6 & more
For More News Stay tuned with Herald Journalism