The Little Mermaid is soon going to join the Elite list of classic movies to get a Disney makeover. It will have a remake now. The Little Mermaid originally came in 1989. However, the remake will probably differ from the original in terms of story.
The Little Mermaid has joined the list of classics like Mulan, Lady, and the Tramp, and a few more. As we now know that the movie is coming, what all we know about it? Let us, deep-dive, into the sea of The Little Mermaid, to know more.
The Cast & crew of Iconic remake
As per official confirmations from Disney, Halle Bailey will be the dream fish, mermaid. However, she has got this post after surpassing many rumors and negativity from Hollywood fans and few actors. There are upset faces in the industry who once thought of playing Ariel in the remake.
However, Jodi Benson (voiced Ariel in 1989 original) defended Halle Bailey, a.k.a Ariel. During an interview at the Florida Supercon Pop Culture Convention, she said, "I think that the spirit of a character is what really matters.
What you bring to the table in a character as far as their heart and their spirit is what really counts. I think the most important thing for a film is to be able to tell a story."
Later, Bailey also cleared her point and told Variety, "I just feel like this role was something bigger than me, and greater. It's going to be beautiful. I'm just so excited to be a part of it."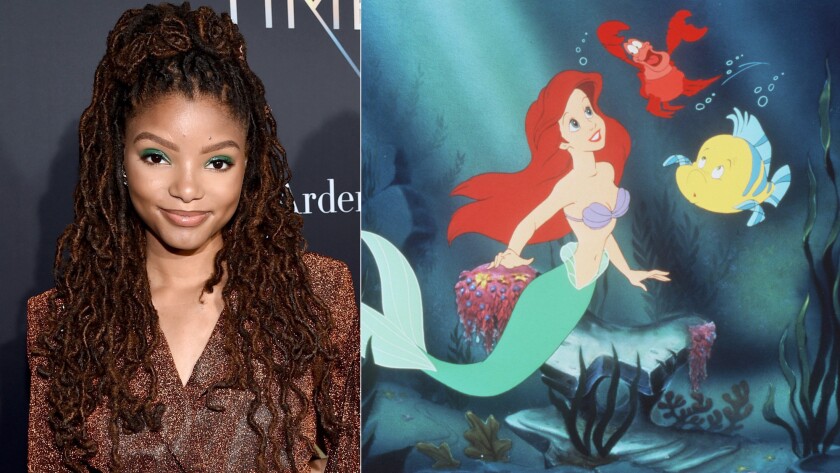 See the defending tweet from Disney's television channel on their Instagram handle:
Ariel's friend Flounder will get the voice of Jacob Tremblay. Also, seagle Scuttle will be swapping gender this time and will be blessed with the voice of Awkwafina. Jonah Hauer-King will finally play as Prince Eric (Ariel's love).
Melissa McCarthy will portray the evil Ursula.
Rob Marshall will direct the movie while Lin-Manuel Miranda Marshall, Marc Platt, and John DeLuca produce the movie.
The plot of The Little Mermaid Remake
The plot will be much similar to the original version, except the characters and their role plays. Disney has planned to spice up some political touch to the movie and will include characters of the LGBTQ community.
However, there is no final word out yet on the exact plot of the remake.
When will the remake release?
Unfortunately, no date is echoed in the air for now. Fans and everyone is still waiting to hear from Disney. However, filming may commence in 2020. Once the filming is done and dusted, the trailer will be out soon, and an update will be here soon. Till then, Keep tight and refresh the old memories by watching the original once again.