Developed by J.C.Staff Studios, 'DanMachi' is a TV anime that explores classic tropes generally associated with sword-and-sandal films. It is set in the fictional city Orario, where humans and divine beings co-exist. The story revolves around Bell Cranel, who, at the start of the series, is the only member of the Hestia Familia, named after the eponymous Greek goddess. As the series progresses and Bell develops as an adventurer, others join the group. It is essentially a fantasy anime with clear harem elements. Danmachi Season 4 will come soon?
Since its original release on April 4, 2015, the show has managed to attract a large following. Also, the finale of season 3 aired on December 18 on Crunchyroll. Fans are excited and eagerly waiting for the 4th season. Read on to learn more about the Danmachi season 4 release date.
Danmachi Season 4 Plot: What Can it Be About?
In the season 3 finale, titled 'Argonaut (Hero's Return), Hermes asks the Xenos to attack the population of Orario. His idea is that Bell will use this occasion to regain at least some of his reputation as an adventurer. Gros, one of the Xenos, goes after Eina, but Bell comes between them. The fight quickly becomes intense, but Bell demonstrates that he has no desire of killing his opponent. When Hestia and others figure out what Hermes has intended, they try to help Bell. Another Xeno named Asterius arrives there and engages Bell, who learns that his current opponent is actually the minotaur he defeated earlier.
However, this time, Bells ends up losing. Members of Hestia Familia promise that they will come up with a way that allows humans and Xenos to live peacefully with each other. Bell mends his friendship with Ais and requests her to start training him again.
The anime is based on the light novel series of the same name written by Fujino Ōmori and illustrated by Suzuhito Yasuda. The finale of the third season drew from the content of the last couple of chapters of volume 11 of DanMachi light novel. So, season 4 might depict events from volume 12 onwards.
The Spoilers
According to Monsters and Critics, Bell Cranel, Hestia, and friends will bring the Hestia Familia to another level in the new season. Also, they will finally begin their first expedition mission. But they will be welcomed with a tragic ordeal.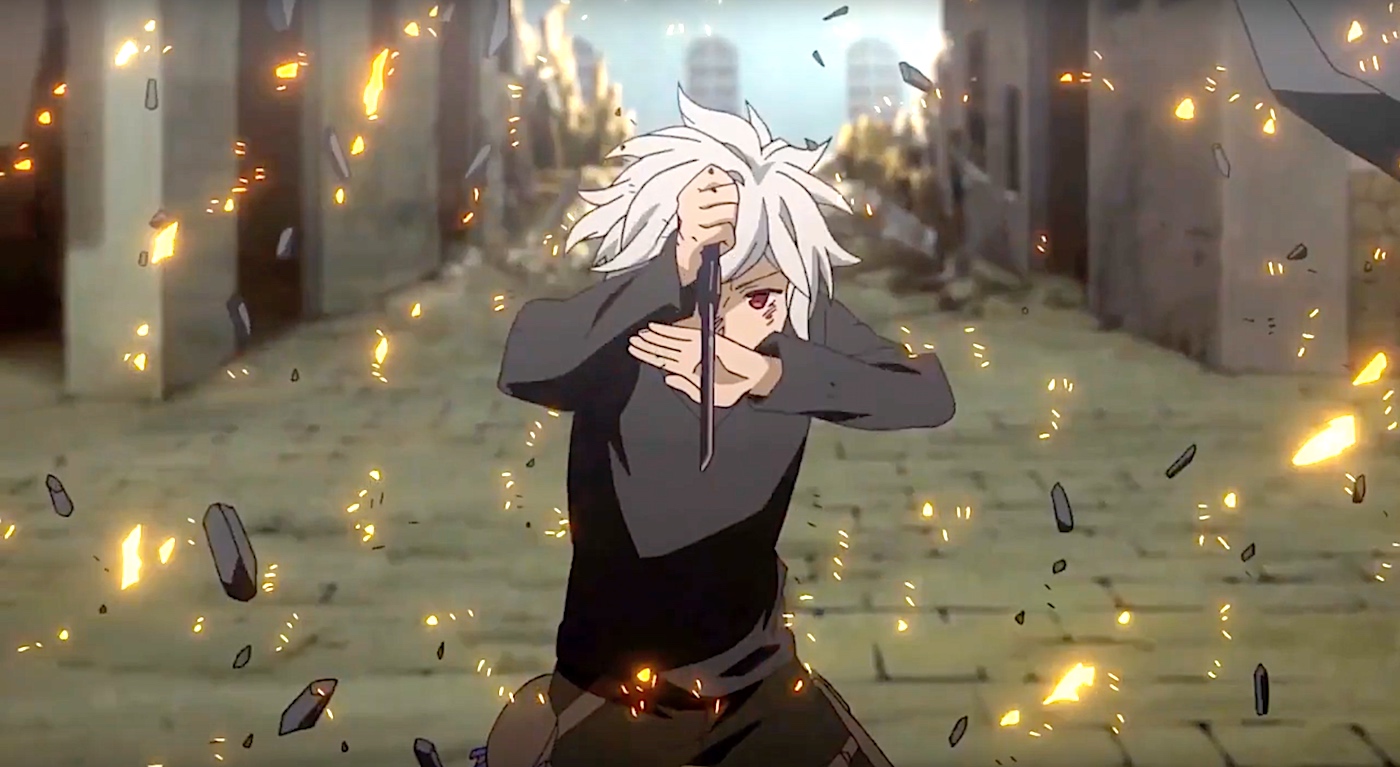 Instead of a fun adventure, what they will find is Bell, trapped in a "literal pit of despair."
Danmachi Season 4 Release Date
As of late, the streaming services' revenue has replaced the Blu-Ray/DVD sales as the base of an anime's success. The first season successfully sold 5,200 copies in just its first week in 2015, while the second season sold 2,663 discs in 2019. As of now, it remains to be seen how many Season 3 can sell. Also, the amount of revenue generated by season 3 will decide the future of DanMachi Season 4.
As the anime has not been officially renewed, a release date for DanMachi season 4 is not available. But we can make predictions based on the previous seasons. There was a four-year gap between the first two seasons. The second season premiered five months after it was announced.
Really good episode hope we get season 4 #danmachi pic.twitter.com/vfOoyO66gp

— Braixen (@Braixen34) December 18, 2020
Also, producers released season 3 eight months after its official renewal. Therefore, if producers renew the anime within the next few months, the anime could theoretically return as soon as August 2021.
The Trailer
Until we come back with More Updates about this Series, you can check Classroom of the Elite Season 2 & more
For More News Stay tuned with Herald Journalism.
As a seasoned entertainment blog writer based in the India, I bring a wealth of creativity and expertise to every project. With a passion for pop culture and a knack for crafting engaging content, I'm your go-to professional for captivating articles that keep your readers coming back for more. Let's collaborate to elevate your entertainment blog to new heights!