Louisiana born rapper Dwayne Michael Carter Jr., a.k.a Lil Wayne is rumored to have got engaged with the Australian plus-size model, La'Tecia Thomas.
The couple is spotted hanging out together at the various events in Miami, in the recent past. There are pictures posted on the Internet that hint us to assume that they spent New Year's Eve together with Lil's Children.
Where did the rumor start? And is it a rumor or truth?
Thomas had recently flaunted her big diamond ring in her Instagram post. That's where the rumor started.
https://www.instagram.com/p/B7KPZILg-2y/?utm_source=ig_web_copy_link
On the other hand, Lil Wayne has kept his engagement and relationship status private this time. It is contrary to all his previous relationships and marriage. He currently has 4 children. His 1st child was from Toya Jhonson (his 1st wife), 2nd from Sarah Vivian, and 3rd from Lauren London.
Although, no official announcement has been made by any of the two love birds. Lil Wayne's fansite says that they're together for a while now and seems to have started planning the wedding.
About Lil Wayne and his Maybe-bae
Lil Wayne is one of the best music selling artists in the world. He has sold over 100 million copies of his music. Worldwide, since 1994. The musician has won many accolades and awards, especially 5 Grammy Awards. He is currently the CEO of his company Young Money Entertainment.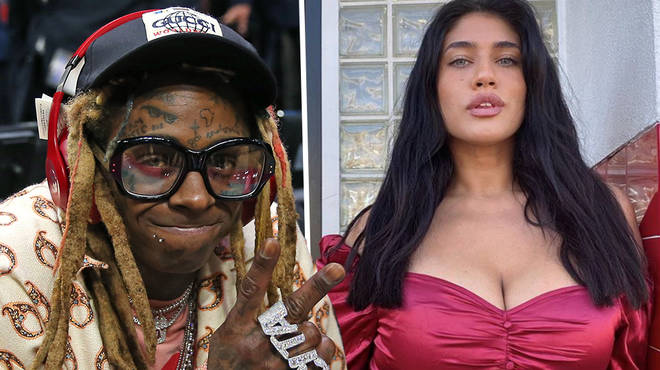 La'Tecia Thomas is an Australian born, half Indian-half Australian model, who started her career as a makeup artist, using Instagram. Soon, she blended herself to modeling after some good fan building and getting modeling offered by some agencies in Australia. She had started her career at 15, currently modeling at 27 and doing body positivity video show. Not much information about her personal life, wealth is available publically.
Responses from Lil Wayne's & model's fans
The couple has received mixed responses from fans after the rumor started.
A fan named therealbamo said, "You really getting married to Lil Wayne? The media post anything I don't know what real or what's not".
Another fan said, "Wow, somebody's losing weight."
However, few fans have gone south with the news. Few have commented, "You're engaged to Weezy? Are you sure?" "Lil Wayne, really?".
No wonder social media has all the colors, and it doesn't matter what's the news, there will always be positive and negative responses.
Hopefully, Lil & La"tecia will confirm the news soon. Their friends and friend are waiting to hear the wedding bells.